Phone Call Tracker - Monitor Call Logs on Android
Tracking mobile call history on Android has never been easier since the launch of Chamspy Pro application. With this solution, you've got an easy-to-use call tracking software app designed to remotely track all the calls received and made from the target phone. You can identify who called, when they called and how long they spoke for.
Is it possible to track phone calls on Android?
Some people think there is no problem tracking someone's phone calls on Android. However, the official version of your mobile OS doesn't contain such a function. Also, not every phone call tracker is invisible. The fear of getting caught may get in the way.
Many of the apps to track call history are falsely advertised and they may share your personal information with third parties. If you need one of the best phone call tracker for Android, Chamspy Pro is your ideal choice.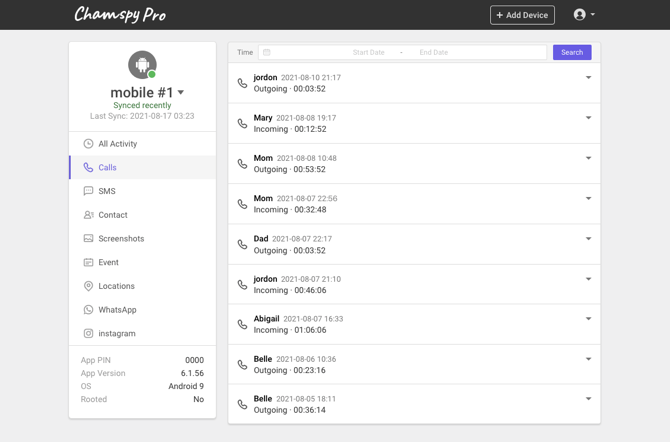 It delivered guaranteed results and it is capable of tracking call history and recording the audio of any Android call. This application isn't littered with advertisements. There is no denying that you'll appreciate its quality.
3 Reasons why people need a phone call tracker
Tracing phone calls eliminates the guesswork and gives you peace of mind. You'll be able to monitor whether the call is incoming or outgoing, the name of the contact, call time and duration, and get comfort knowing that the person has been chatting with people you approve of. Even more, you can remotely record and listen to phone conversations from another phone. We have put together the three main reasons why people need to track phone calls:
Protect kids from danger, bad influences and so on;
Aid in determining whether or not your partner is cheating on you;
Ensure employees are working properly.
Wouldn't it be nice to find out what lies beyond the screen? Wouldn't it be great to see who they've been talking to and for how long? That's exactly what call logs spy apps do.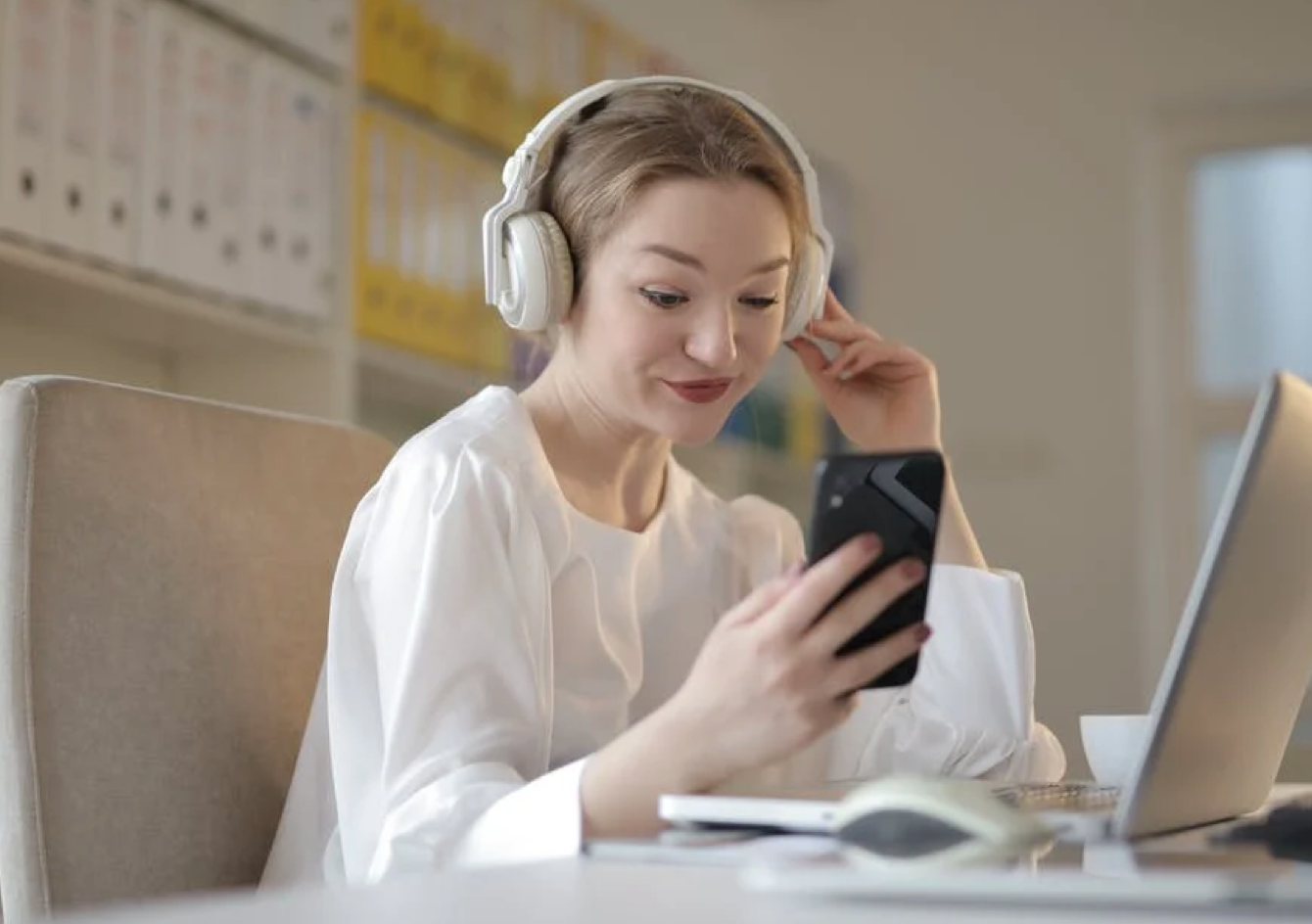 Be sure to consider the legality of your actions. For instance, it's not legal to utilize this app in some countries. Thus, it's better to check your local laws or you can obtain the person's prior consent before you install this spy app.
Chamspy Call Logs Spy - App to spy on phone calls
With Chamspy Pro solution, it will be much easier to identify potential dangers When all your loved ones' calls are neatly organized on your control panel. This powerful tool comes with several call tracking features that one need to check on another device:
1.View all incoming and outgoing calls
2.Show the duration, timestamp and number of calls made
3.Record phone conversations. You can listen to audio even download it whenever and wherever you want.
4.Monitor the location where calls were made
5.Check a list of the most popular contacts
6.Access the information about a caller from the address book
It's more than a simple cell phone monitoring software for Android. Its simplicity and wide range of features make it differentiate from the others. We are sure you will be satisfied and share your experience.
How to track mobile call history?
This spying application for Android comes in handy at any time. Once installed, it will start transmitting data from the monitored smartphone. When you have some free time and wish to track mobile call history, you can view the data on your dashboard. Just follow simple steps to track a cell phone call:
Sign up for Chamspy Pro account with email and password;
Install the application on target device;
Log into the account and access the data from any place where you have internet connection.
Stop searching for an app to track call logs. If you use this right solution, you will know how to track phone calls on Android and learn how easy it is. You can rest assured that your kids are safe, your loved ones is honest with you and your employees are not sharing confidential information.
Can I download the recorded phone calls using Chamspy Pro?
Yes, you can download all the recorded phone calls to off-site location with just a click on Chamspy's online dashboard.