Chamspy Pro - Hidden spy app for Android
It's a challenging task if you would like to find the best hidden spy app for Android, as you must review all options and find the best one. Save time and choose Chamspy Pro. Considering factors like ease of use, performance and security, Chamspy Pro is your ideal choice.
How to recognize fraudulent hidden cell phone tracker?
There are a lot of scam offers on the spy app market. Before you investing in a solution for Android, you must remember such facts:
The real cell phone tracker never requires just a phone number to start controlling the cell phone;
If the official webpage looks unprofessional, it's probably a fake one;
Pay attention to payment options
It's no denying that there are lots of real but useless offers. Choose a proven option - Chamspy Pro. This undetectable phone app can be helpful in may situations. The best way is to use the application yourself.
Stealth mode - how to stay hidden and work secretly
A hidden app such as Chamspy Pro can run in the background. Nobody can know that you are tracking GPS location, calls or SMS messages. This powerful feature can be turned off or on in the process of the spy app installation. If you want to make sure that nobody can find the hidden spy app, don't forget to activate it.
Many monitoring software claim to stay hidden. In reality, though, they drain the battery and hog the processing power, causing the phone to slow down and behave uncharacteristically. All these make the owner suspicious. However, Chamspy Pro does not disrupt the function or drain battery, while remaining hidden.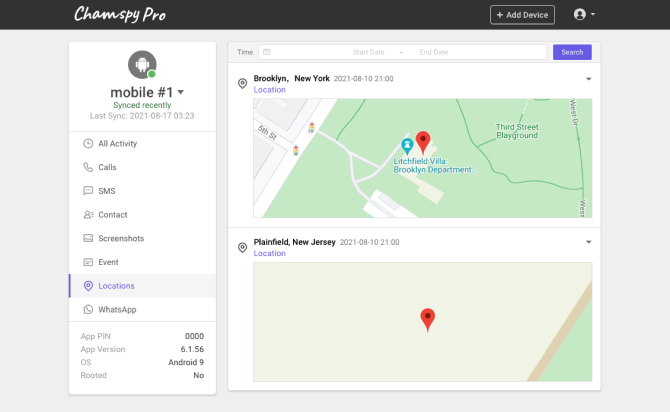 Why do you need stealth mode?
Your kids or employees may not realize what is good for them, so sometimes you have to take the situation into your own hands. This solution gives you almost full control over target device and it'll help protect your teens, or save your business or your relationships with someone you love.