Contacts Spy - Track Phone Contacts on Android
Chamspy Pro is carefully tweaked to provide you the best contacts spying experience. It's a modern spy phone app that can help solve many problems. It offers several features that are useful for parents, couples, business owners to track phone contacts. You will be able to track every new or existing number using Chamspy Pro control panel.
Choose the best contact tracking software
This Android spy application offers a convenient way to access the data whenever and wherever you want. It lets you know not just the name of the contact, but also his/her number and the date the contact was added. Relevant information will be at your disposal:
View all names and numbers stored in the address book
Browse other contact details like business/home addresses or email
Check if the contact is saved in the address book or not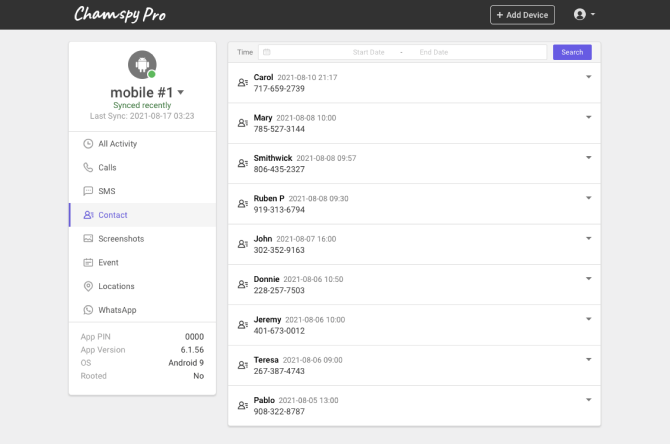 It's not difficult to understand how this Android cell phone tracker works. When a target user adds new contacts to his/her phone, they will be saved and can be viewed in your online dashboard. Sometimes the data are sent with a little delay. Sooner or later you will get all the information you need.
For this to work, you just need to register, download the app, install and start checking the contacts. You don't need to have any technical background in computer science or do anything difficult. Even a layman can make use of Chamspy Pro easily.
All procedures can be performed in hidden mode. It means that no one excepts you will know about your spying. In some countries, it's illegal to carry out such activities. However, the stories of people who were saved from bad situations because someone who was hidden cared about them shows that sometimes this application can be very useful.
Why will you find contacts feature useful?
Mutual trust is necessary in every relationship and makes it survive longer, but there are some exceptions. There are times when you need to know whom your loved ones are talking to and protect them from harm. Chamspy Pro puts you back in the driver's seat by allowing you to scan any suspicious contact entries on target device.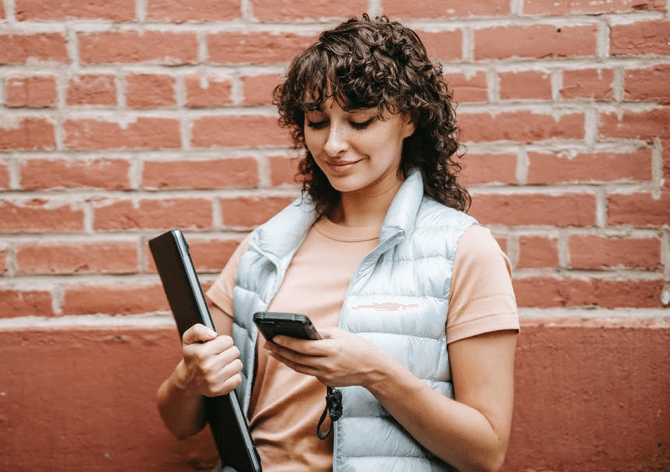 This application is an ultimate phone spyware app that allows you to monitor the contact list of target device. It gives you remote access to view saved contact lists from the online control panel. The following are some of the reasons why we need contacts spy app:
Learn everything about new encounters with your loved ones and children;
Spy on frequently contacted people to catch bullies or other;
Make sure business details are in safe hands;
Start tracking phone contacts by using Android phone tracker right now. It's an easy way to prevent unwanted communication and identify potential dangers. You can organize your data and also follow the updates to someone's contacts.